Here you'll find articles about our most frequently asked questions, as well as guides to help get you started on your CureCoin journey.
If you have a question you don't see answered, you can always visit the Discord Channel or Forum and stay updated on the Dev blog.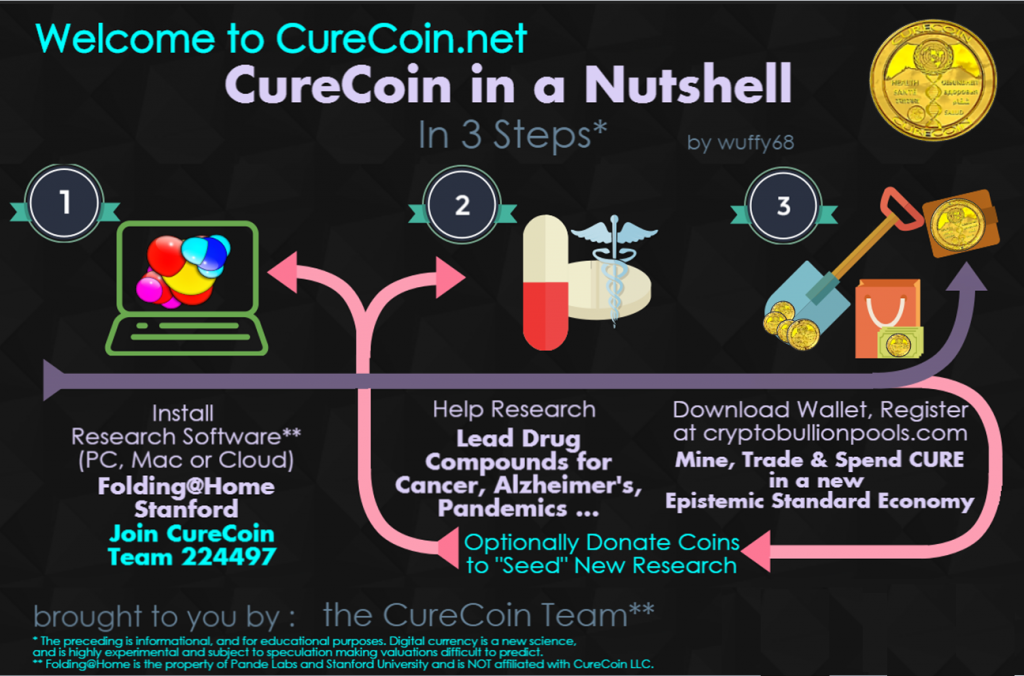 How to…
How to install the wallet   Windows Version    Mac Version   GNU/Linux Version
Folding for Curecoin
 How do I start Folding for CureCoin?
Can I dump slow work units to increase my PPD?
Troubleshooting your Folding Setup
Can I Calculate or Verify my Points Per Day?
When will I Start to Earn CureCoins?
Video Tutorial for Getting Started Folding
How do I set up BigAdv folding on Amazon EC2?
Is there a Folding Calculator?
Mining Curecoin
---
---