Happening now – The Curecoin Research Core 2.1.x Testnet is actively rewarding users for their GPU and CPU time doing computational medical research.

What this means for the future of Curecoin Research
Research Core 2.1.x increases the total capacity for individual research participants to an estimated 144x the current capacity.
This new core comes with the ability to accelerate research through more DCNs such as rosetta@home and GPUGrid.
2.1.x aims to be the stepping stone to further decentralization, eventually becoming a human readable blockchain interface and remitting any oracle features.
The new Research Core will come with a handful of new features, including the ability to aid in WU tracking and On-Chain immutable rewards such as badges earned via folding.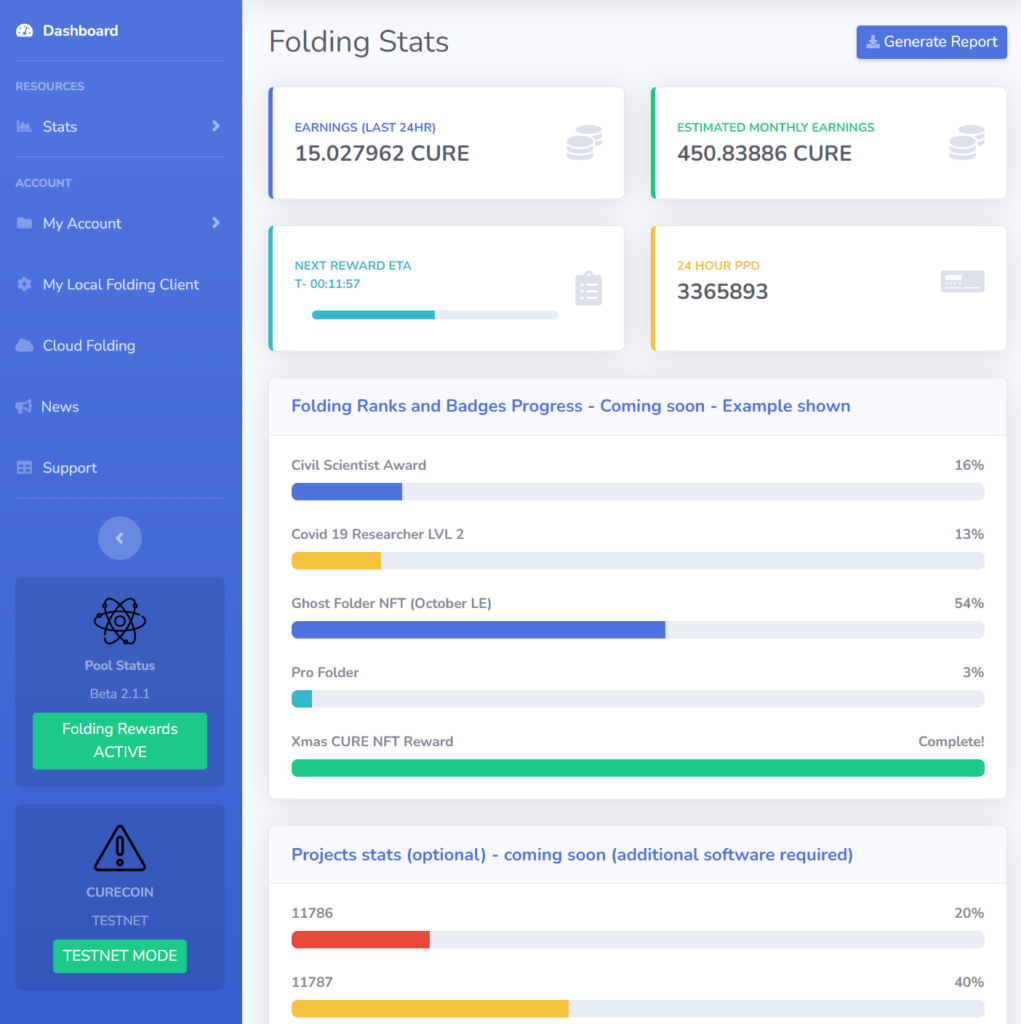 ---
---