The CureCoin Team converted 100,000 CURE donated by our contributors into $2500 USD
… to donate some of your CURE, see "Donate CureCoins" 
Donor Acknowledgements
A kind -Thank You- to everyone who contributed to our causes during this round of donations, but a very special acknowledgement goes to our current folding champion, Mr. Ed Olkkola. He has directed our team to process all his coins into donations to charities like ANTRUK, Bonfils Blood Center, Rwanda Dream Medical Clinic, Stanford's Pande Labs, and others in the name of the CureCoin Team. All his coins are generated thru large-scale contributions of computational power to Folding@home's search for new medicines (over 20,000,000 Folding@home points per daywhich equates to about 700 CureCoins per day!) Mr. Olkkola's computing power comes from custom-built servers of his own design, owned and maintained in two data centers; one at Mr. Olkkola's residence, and the other at his company's facility. Incredibly the theoretical costs of doing this much computational biology using the most popular HPC cloud services (like Amazon AWS or Google Compute Cloud) equates to about $1700/day OR amazingly over $600,000 per year!
Over the years, Mr. Olkkola's dedication to Stanford's Pande Labs advancement in the search for new medicines, as well as his charitable giving through CureCoin demonstrates multidimensional levels of philanthropy. This not only inspires members of the Folding@home community, but also those joining us with their laptops for the very first time.
Antimicrobial Research UK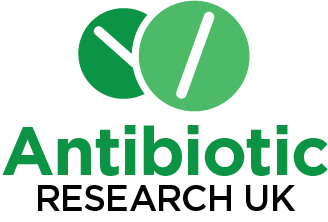 ANTRUK, the world's first charity tackling antimicrobial resistance, was established by a network of leading UK scientists and clinicians with the mission to educate the public about microbial resistance, promote the discovery and development of new antibiotic therapies, and support those currently living with antibiotic-resistant infections.
For over 50 years, the discovery of a new class of antibiotics has evaded the industry and the threat of antimicrobial resistance has ever increased. Recently, the former Goldman Sachs Chief and now UK Commercial Secretary to the Treasury, Lord Jim O'Neill, released his final report, which was part of a two-year Antimicrobial Resistance Review. This report highlighted the enormous need for new business models to fund and incentivise the discovery of new therapies to treat drug-resistant infections.
"If the rise in resistance continues at the current rate, ten million people will die each year by 2050 and Gross Domestic Product will fall by 2-3.5% — costing the world up to $100 trillion." – Wired UK
Bonfils Blood Center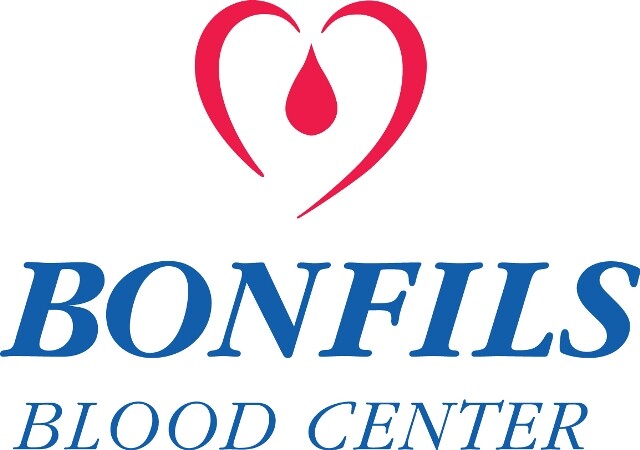 Colorado based Bonfil's blood and marrow donation centers recently announced a merger with the national Blood Systems, Inc.
In this round, donations to Bonfil's Blood Centers are going towards Everyday Lifesaving Operations and Transfusion Medicine Excellence Research.
Donations to "Everyday Lifesaving Operations" provide unrestricted funds that can be allocated when and where they are needed most. General operating support is often utilized to meet unforeseen emergencies, provide timely support for programs and equipment that allow Bonfils to better serve the hundreds of thousands of patients they help annually.
Donations to "Transfusion Medicine Excellence" achieve rigorous testing of blood and blood products to ensure safety, maintaining Bonfils' status as a state-of-the-art blood center – adopting new technologies and staying abreast of the industry's best practices.
Donors can designate their gift to any one or all of the following initiatives:
* Blood Supply and Patient Safety

* Laboratory Equipment

* Employee Skills Training

* Facilities Improvements
Dream Medical Center Rwanda
For the New Life Rwanda Dream Medical Clinic, CureCoin converted our donated CURE to USD. Donations contribute to helping establish a new medical center in Rwanda through Africa New Life:
* The center will be open to the public, adding important medical bandwidth to Kigali.
* Provide modern surgical, postoperative, and rehabilitative care for the people.
* A hub for Africa New Life Medical – provide full-time nurses to watch over 7K children.
Through this, we not only raise awareness for Folding@Home, but we also demonstrate how Curecoin can fund charities on a global scale. Special thanks to those who donated to our fund.
ThumbsUp International

ThumbsUp! International is a non-profit organization created to connect people across all abilities to conquer athletic challenges together, expanding attitudes about possibilities by embracing life's challenges. We team able and disabled athletes to maximize their potential.
* … adaptive athletes compete with physically abled athletes in swimming, biking, running & triathlon events
Those of you who follow us may have seen us with Kerry Gruson, co-founder of ThumbsUp International in Miami. We recently noticed that their web page was down, so our founder Joshua Smith coordinated with the very gracious staff at ThumbsUp to get the site www.thumbsupintl.org back up with the ability to accept USD donations (click Support Us). While on the new webpage, we contributed converted CureCoins – with more donations scheduled in the future.
Kerry Gruson's story is especially inspirational. She is a former New York Times correspondent who covered some of the most pivotal moments in US history. She also worked for the Harvard Crimson, Boston Phoenix and the Boston Globe. Kerry continued to work despite her disability (sustained in 1974), all the way to her retirement in 2005. You can watch her story here
To donate some of your CURE to ThumbsUp, click "Donate Curecoins"
Kids Compassion Charity Donation
Toni Lane Casserly the co-founder of both online bitcoin publication CoinTelegraph and Kids Compassion Charity. In a recent conversation with Toni, we were convinced Kids Compassion is doing great work in Sierra Leone, a country recovering from the recent Ebola epidemic.
As a "TLC" and Mustapha Cole project, Musta was inspired to start a charity after realizing how many children lost their entire families to the Ebola crisis. Having lived through and having experienced Ebola first hand, he has seen how hard it is for children who are developing in elementary school ages to maintain stability and focus on the future through this chaos and loss. To rebuild these incredible children, Musta recruited TLC to form Kids Compassion Charity. They have since hand selected a high potential group of kids without families to provide these fertile minds with a home, a sense of belonging and higher moral / traditional education.
"We are starting small. Our first goal is to build out one school in Sierra Leone. When we are able to effectively care for the kids in this community, we plan to expand operations to help children throughout the continent have a safe space where they can thrive. Our education program focuses on entrepreneurial skills, technology, integrity, language and love."
Pande Labs Folding@home Donation
The July 2016 donation to fund servers at Stanford's Pande Labs / Folding@home brings the total amount of USD donated to Pande Lab's to nearly $8,000 since CureCoin's inception. We will continue to support Folding@Home and helping fund Stanford Pande Labs equipment going forward. Great job to all donors making these donations possible!
Exchange Rates and Costs of Folding
As planned, the donated CureCoin (symbol CURE) plus their associated stake earnings were sold thru Bittrex, Livecoin or Poloniex exchanges. After conversion to USD they have been donated to above causes throughout July, 2016. To get the average exchange rate of CURE to BTC, consult Coingecko.
Do you want to understand the costs behind producing this much research on Folding@Home?
* See our cost estimator spreadsheet from Dec 2015 showing 12 Equipment profiles.
You may be surprised just how serious distributed computing can be 🙂
Thanks and Happy Folding!
The Curecoin Team
---
---